A walk along the foreshore of the Black Sea city of Batumi on a sunny day provides a wonderful experience for any traveller.
The waterside walk extends from the northern end near the port, around the coast for a distance up to seven kilometres if you wanted to go all the way. My walk of three kilometres started beside the hustle and bustle of the main highway coming in from the north near the large glass cable car station.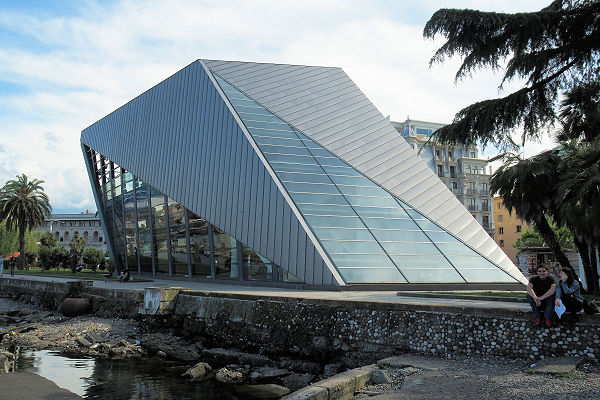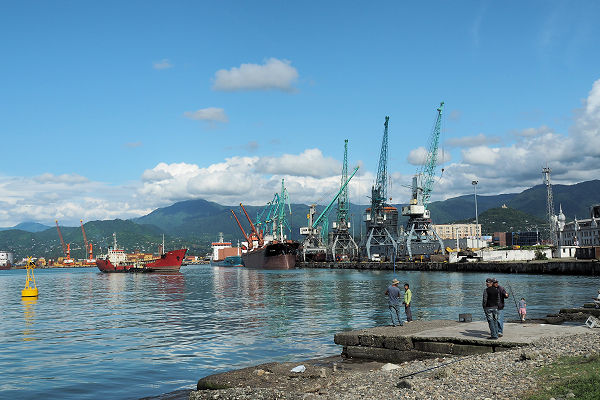 Fishermen dotted the shoreline casting with long rods to catch small fish. If you are a fisherman and know of the small yakkas or yellowtail used for bait, these were the targets for these fishermen who would take them home as a food fish.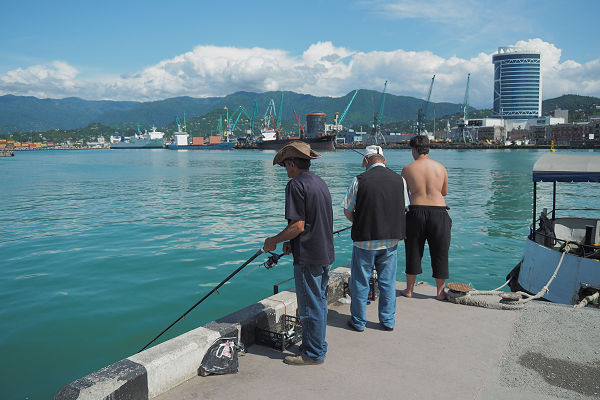 The path passed the small boat port on the right with the din of boat skippers seeking passengers, while on the left was an eclectic set of structures that of the 'Miracle Park'. These included a large Ferris wheel and the Alphabet Tower (so named due to the Georgian alphabet appearing helix-like curling down its sides).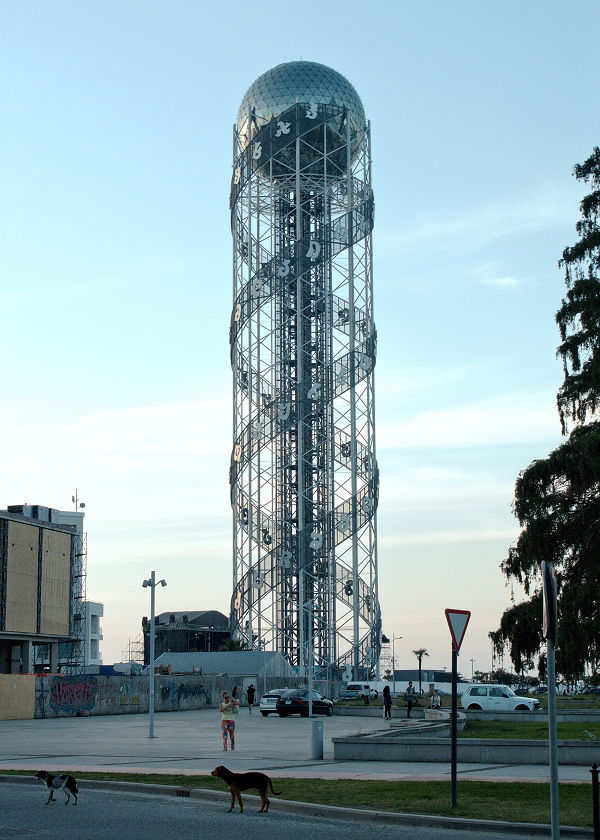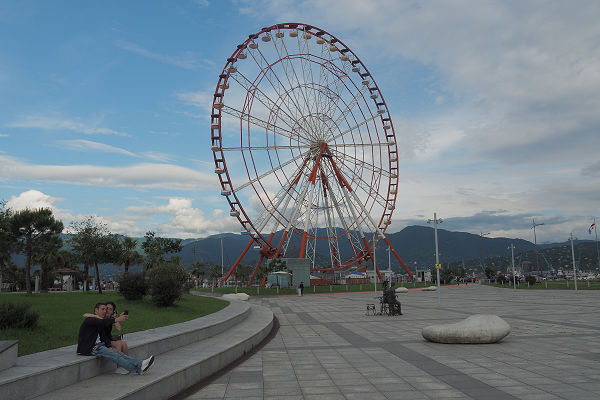 At the 'point' where the shoreline curved to the left I came across the famous moving statue. Taking 10 minutes to complete its move to depict the love story of "Ali and Nino". The statues are inspired by a love story between a Muslim boy and a Georgian princess who come from different religious backgrounds. embrace, before passing through each other.
From here the Promenade stretches away straight for as far as the eye can see.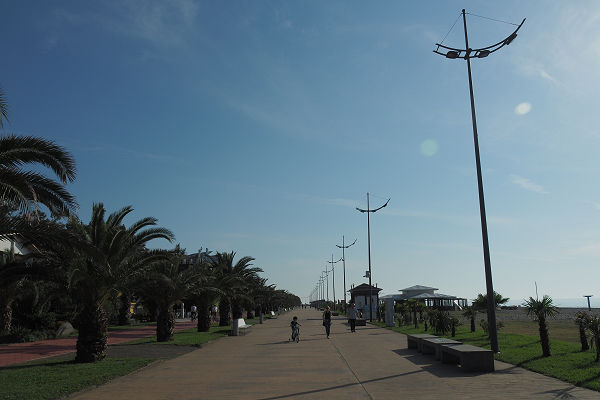 The Batumi promenade intersects the walk (it is really part of it as the walk expands into three separate walks at this point). A pier extends out to sea here, with a bar featuring comfortable seating and great views at the end and a range of restaurants along the shore.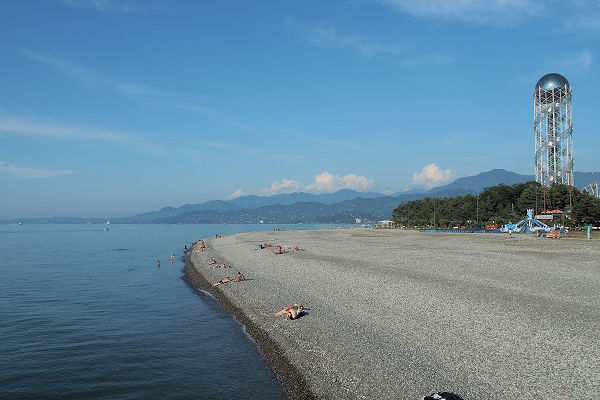 Here the main Promenade walk is right at the back of the wide pebbly beach. In summer it is crowded with beach umbrellas, plastic beach lounges and crowds of Russian, Polish and Ukrainian (and of course Georgian) tourists in various stages of sunburn, from almost translucent –"we arrived today" to those who should have covered up because tomorrow is going to be sooo painful. Today there was just a smattering of early seasonal arrivals.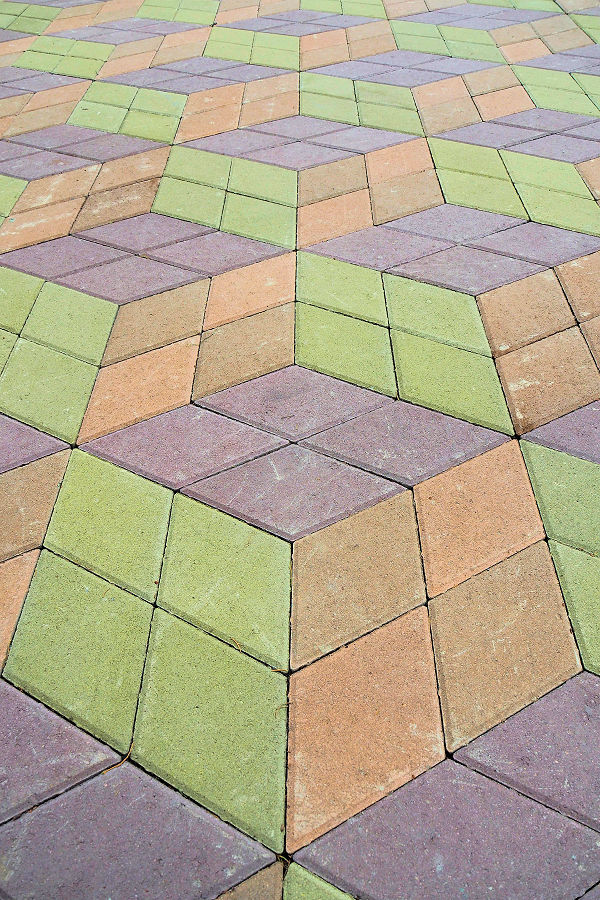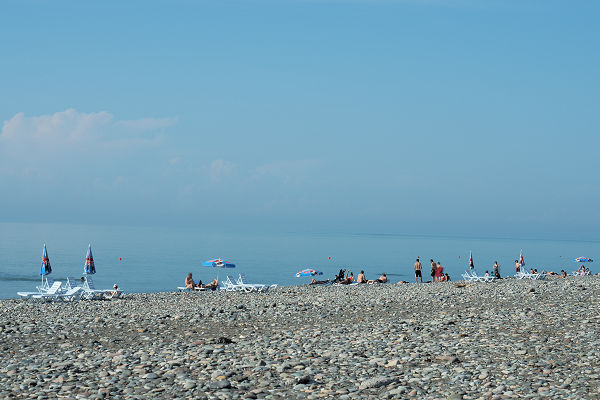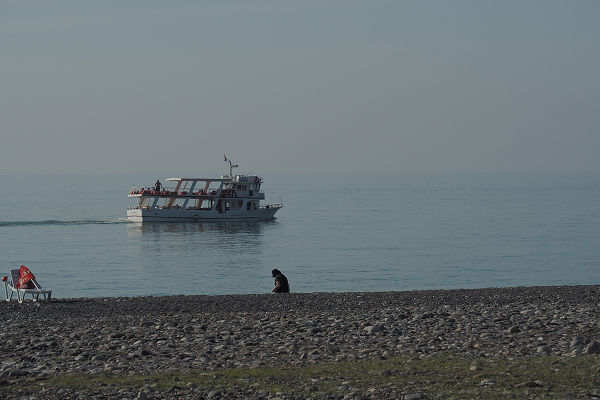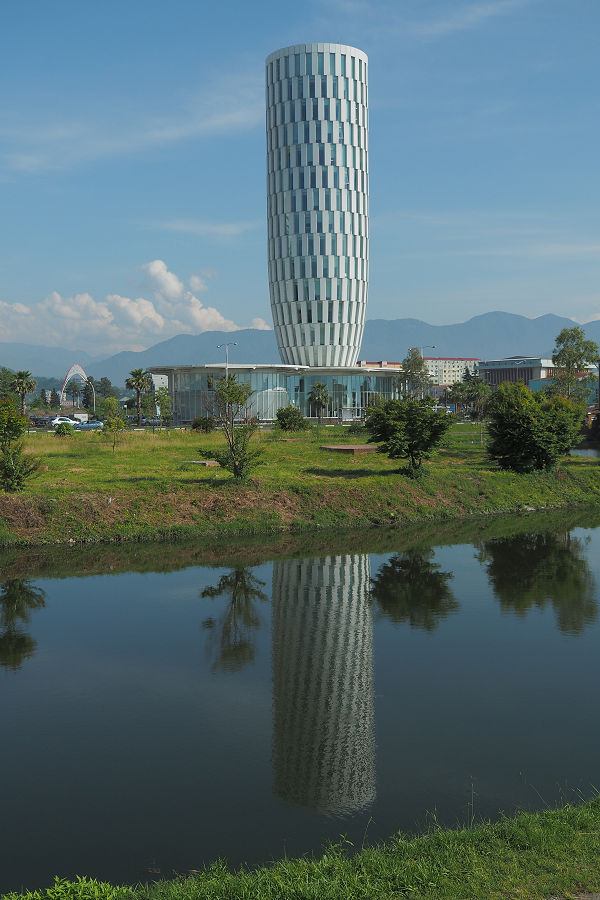 The other walks run parallel but are well shaded and provide ample opportunities to stop and another path painted a dull orange provides a route for cyclists and roller skaters.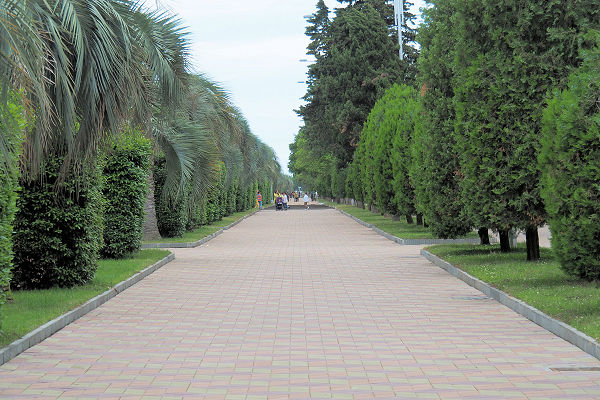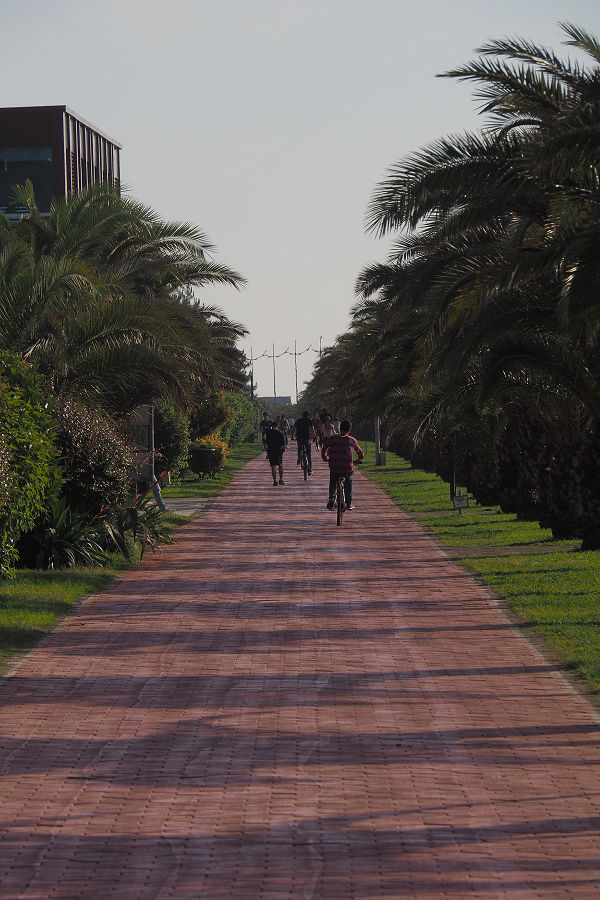 On the return leg a deviation can be made to head over the road and pass by (or visit) the Dolphinarium and further on the Batumi Zoo (most items can be seen for free for the park by looking through the fence) and the large lake and other gardens.