Last August I was in Istanbul and one thing people said to do was have a Turkish bath. Well circumstances that transpired meant that did not happen, so when I heard Georgians had their own hot baths I decided to take the plunge.
Tbilisi was established on the site of hot springs 1,500 years ago. According to one account King Vakhtang Gorgasali went hunting in the heavily wooded region with a falcon in about 460AD. The king's falcon caught a pheasant, but both birds fell into a nearby hot spring and died. King Vakhtang was so impressed with the discovery that he decided to build a city on this location.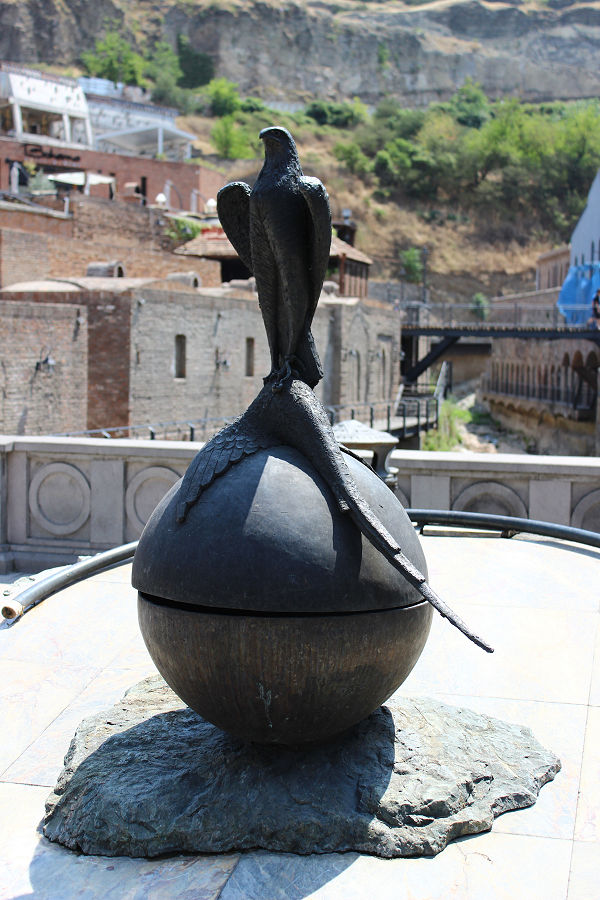 It is these same hot springs that supply today's hot baths, of which there are several operating in the old city.
After consulting a local expat Facebook group on the bath with the best price and cleanliness I undertook my bath at King Erekle's Bath.
On arrival I was shown a small room where I would strip naked, and then the main bath area, where a large plunge pool, a tiled 'bed' where the scrub takes place and the shower area to rinse off under cool water.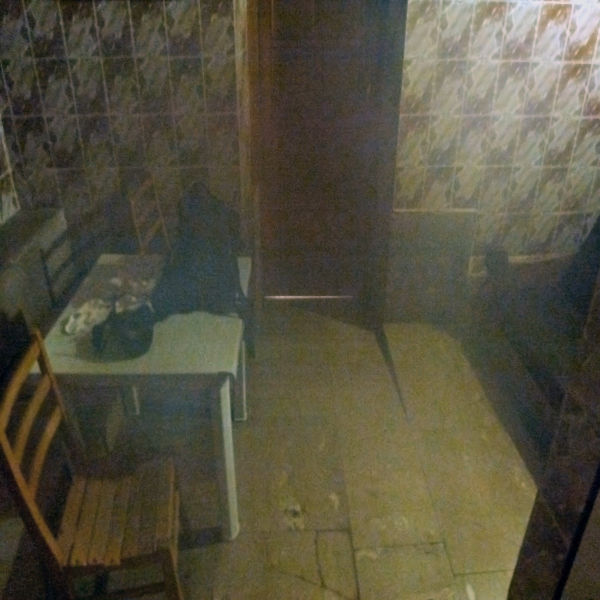 Firstly the water in the plunge pool is hot! I was to stay here 15 minutes while the heat relaxed my muscles and opened my pores. After a while I had to climb out and sit on the edge as I was feeling a bit dizzy.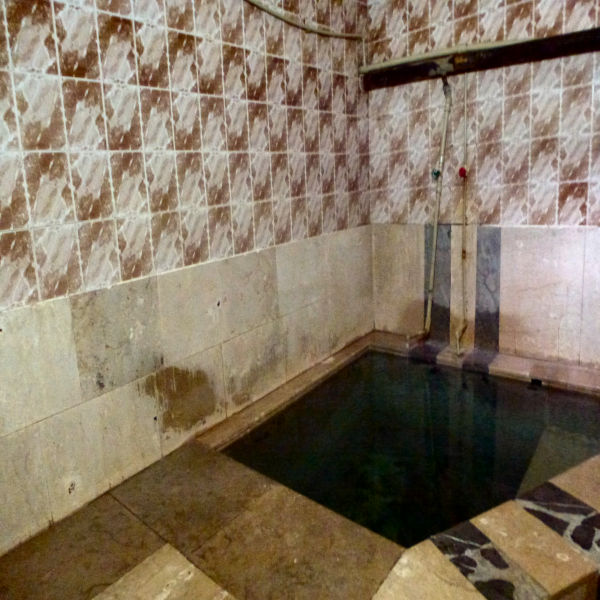 Soon it wast time for the scrub – a vigorous scrub front and back with a loofa by the old baths attendant. He must have been a pretty fit guy if he did scrubs like this several times a day.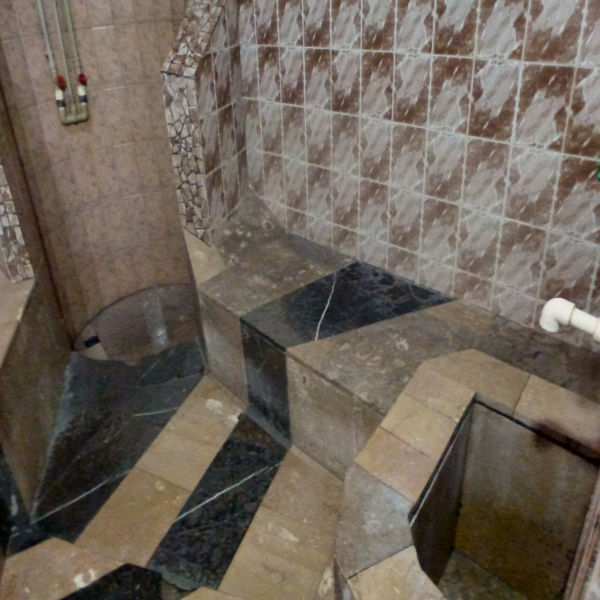 A rinse of several buckets of water poured over me, washing away the masses of dead skin the loofa had dislodged. An equally vigorous soap scrub with a finer loofa had me feeling smooth and silky.
I had paid extra for a massage and rather than any systematic muscle specific it was a rather rough and ready experience. Strong hands quickly covered muscles in legs back and arms, turn over and repeat. Sit up and even my head was done.
Time for a rinse under the shower, then back into the hot water for a final relax before s long time standing under the cool water of the shower.
Not surprisingly it took a long time for my body temperature to cool down after I left the baths, despite the weather not being hot and with a few cold beers over lunch at a local restaurant.
Was the experience worth it. Yes, and if I had longer in the country I would have had another. My skin felt so good after.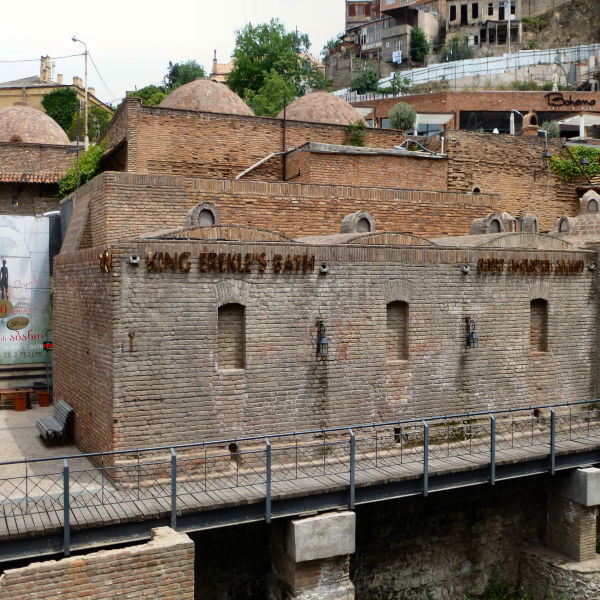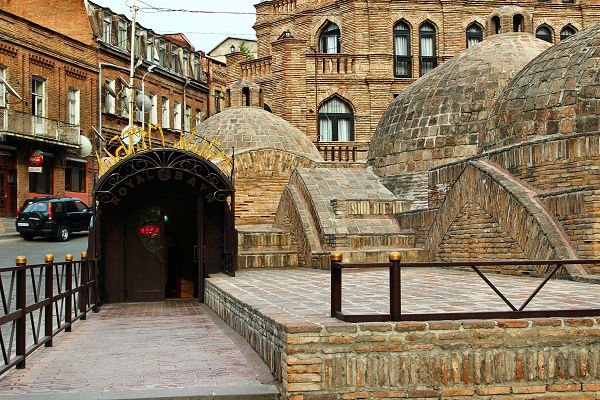 Facts:
Price: 52GEL (A$29.50, US$22.70 EUR20 approx)
Place: King Erekles Bath
Duration: 1 hour
No need to book. Open mid-morning till late.